Boost je carrière –

download de carrièrewijzer
Aan het begin van het jaar hebben veel mensen een lijstje gemaakt met de goede voornemens die zij het komende jaar willen realiseren. Of dat nu stoppen met roken, afvallen of vaker de familie bezoeken is. Een ander goed voornemen is te zorgen voor persoonlijke groei en ontwikkeling door het volgen van een studie of cursus. Het bijhouden van de ontwikkelingen in je vakgebied is vooral belangrijk bij een beroep dat zich snel ontwikkelt en waar jaarlijks de nodige veranderingen zijn. Schuldhulpverlener, budgetcoaching en beschermingsbewind is daarvan een goed voorbeeld.
Opgeladen

Halverwege het jaar blijkt de tijd zich echter sneller te hebben afgespeeld en een studie nog achterwege is gebleven. Geen probleem, na de zomervakantie ben je weer fris en helemaal opgeladen om met een studie te starten. En dan is het in eens alweer bijna het einde van het jaar. Je bent gestopt met roken, je hebt een pondje overtollig vet afgeschud maar aan die studie ben je nog niet toegekomen. Is dit voor jou ieder jaar herkenbaar?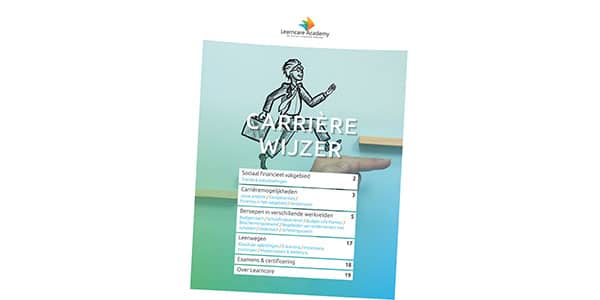 Reserveren
Het resultaat is dat heel wat organisaties een opleidingsbudget hebben gereserveerd voor hun ambitieuze medewerkers maar dat het opleidingsbudget nog niet (helemaal) is benut. Gelukkig is het jaar nog lang niet voorbij en je hoeft natuurlijk ook niet altijd een driejarige studie te gaan volgen. Voor veel beroepen zijn korte (online) trainingen en masterclasses noodzakelijk om bijvoorbeeld je benodigde studiepunten te halen voor je certificering.
Aftrekkosten
Een andere mogelijkheid is het opleidingsbudget dat je werkgever heeft gereserveerd – of dat je als zzp-er apart hebt gehouden – dit jaar te besteden aan een cursus die je pas volgend jaar gaat volgen. Dat betekent dat de studiekosten nog in 2020 afgetrokken kunnen worden en je studie pas in 2021 van start gaat. Gunstig voor de aangifte van je Inkomstenbelasting en wellicht voor de subsidies die de overheid beschikbaar stelt om jezelf in je vak te ontwikkelen. Zo ben je er in ieder geval voor volgend jaar op tijd bij. Met andere woorden: laat is het nieuwe vroeg.
Regie houden
Door studie houd je zelf de regie over je loopbaan. En gezien tal van ontwikkelingen en factoren zijn er genoeg mogelijkheden voor een beroep in de sociaal financiële sector! De cijfers voor de huidige crisis waren al fors: 1 op de 5 huishoudens heeft risicovolle schulden, met als gevolg een dreigende huisuitzetting. 1 op de 3 huwelijken strandt in een scheiding, met alle financiële gevolgen van dien. Studenten kunnen door een enorme studieschuld geen woning kopen. Dit zijn zo maar enkele voorbeelden.
Wil je weten wat jouw mogelijkheden zijn om je carrière een boost te geven? Download hieronder onze carrièrewijzer.