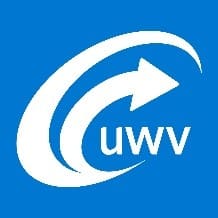 Ben je op zoek naar mogelijkheden om een opleiding vergoed te krijgen? Wist je dat het UWV je hier ook mee kan helpen? Het UWV is er niet alleen voor werkloosheidsuitkeringen; ze kunnen je ook helpen met opleidingskosten. Dus, als je jezelf wilt bijscholen of omscholen op kosten van het UWV, kun je ook bij ons terecht en helpen we je graag verder!
Learncare Academy contract met UWV
Wij zijn als opleidingsinstituut (opnieuw) gecontracteerd door UWV voor het Inkoopkader Scholingsdiensten 2021. Dat houdt in dat wij één van de opleidingsinstituten in Nederland zijn die scholingen mogen verzorgen om mensen te helpen bij hun terugkeer in het arbeidsproces. We vertellen je hier graag meer over.

1. Ken je rechten
Allereerst is het belangrijk om te begrijpen dat het UWV in Nederland verschillende programma's en regelingen heeft om mensen te helpen met hun opleiding. Deze kunnen variëren afhankelijk van je specifieke situatie, dus het is essentieel om te weten welke rechten je hebt. Vraag dit bij je UWV adviseur op. Ondertussen is het belangrijk om je alvast in te lezen.
2. Werkloosheid en omscholing
Als je werkloos bent en op zoek bent naar een nieuwe carrière, kan het UWV financiële ondersteuning bieden voor omscholing. Dit kan je helpen bij het volgen van een opleiding die je in staat stelt om nieuwe vaardigheden te ontwikkelen en je kansen op de arbeidsmarkt te vergroten.
Het UWV vind het belangrijk dat een scholing gevolgd wordt waarbij de kans groot is dat je weer aan het werk kan. In het sociaal-financieel vakgebied liggen de vacatures inmiddels wel voor het oprapen. Vacatures kun je bijvoorbeeld vinden via: LinkedIn, Gemeenten, detacheringsbureaus, via ons zusterbedrijf budgetcoach.nl en/of google. Alvast werkervaring doen? Neem dan eens contact op met Stichting Humanitas, voedselbank of de gemeente om je aan te melden als vrijwilliger. Enorm goed om je netwerk alvast te vergroten en werkervaring geeft sneller een kans op een baan.
3. De scholingsvoucher
Een handige tool die het UWV aanbiedt, is de scholingsvoucher. Met deze voucher kun je (een deel van) je opleidingskosten vergoed krijgen. Vraag bij ons een offerte voor een opleiding aan en we helpen je met het invullen van het scholingsvoucher.
4. Werk samen met een adviseur
Het kan verwarrend zijn om te navigeren door alle beschikbare opties. Daarom is het slim om contact op te nemen met een adviseur van het UWV. Ze kunnen je helpen om de juiste stappen te zetten en ervoor te zorgen dat je in aanmerking komt voor de juiste financiële ondersteuning. Geef daarbij alvast aan naar welke opleidingen je hebt gekeken en neem daarbij alvast een kosten inschatting mee. Het is altijd mogelijk om alvast een offerte op te vragen.
5. Onderzoek je verdere opleidingsmogelijkheden
Zodra je zeker weet welke financiële hulp beschikbaar is, ga dan op zoek welke opleiding het beste bij jouw past. Zorg ervoor dat je je opleiding zorgvuldig kiest, omdat het een investering in je toekomst is. Weet je nog niet helemaal zeker welke opleiding bij jou past? Budgetcoach, schuldhulpverlener, beschermingsbewind of misschien zie je een carrière als budget life planner wel zitten? En kies je dan voor een online of klassikale opleiding? We begrijpen dat je graag kiest voor een opleiding wat helemaal bij jou past. Met onze jarenlange ervaring helpen we je graag verder. Vraag een kosteloze online advies gesprek aan of bereik ons via: info@learncare.nl of 085 – 273 58 69
Dus, als je denkt aan een carrière switch of simpelweg je vaardigheden wilt upgraden, onthoud dan dat het UWV je kan helpen om je opleiding te financieren. Het enige wat je hoeft te doen is de juiste stappen zetten en ervoor zorgen dat je goed geïnformeerd bent. Dus waar wacht je nog op? Duik in die nieuwe opleiding en ga voor die droomcarrière!
Neem tijdig contact op met je UWV contactpersoon om jouw mogelijkheden voor het volgen van een scholing te bespreken en voor een verzoek om toestemming om deze te mogen volgen.